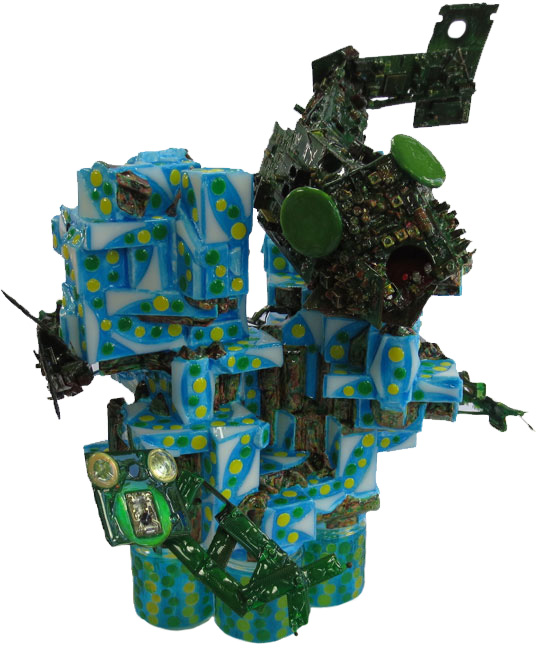 'reefish' 2016
bernard siller
i make visual object art in a totally analogue fashion by dismantling technological components and manually combining them with other repurposed materials along with acrylic pigments and mediums for an improvised and intuitively engineered fusion of elements into visual compositions that may suggest a representation or a metaphor to the viewer.
my general thematic influences include cosmology and quantum theory filtered through an active appreciation for classical dadaist and surrealist approaches to art making.
so far in this 21st century i have produced mostly wall-hanging pieces but am currently focused on constructing free-standing in-the-round works.
to contact for any discussion of the studio process :
artstudio280@gmail.com